Trent Alexander-Arnold Liverpool's full-back has revealed that Sadio Mane and Diogo Jota are two key attackers. His goal is to play the ball because he can play the ball in the air.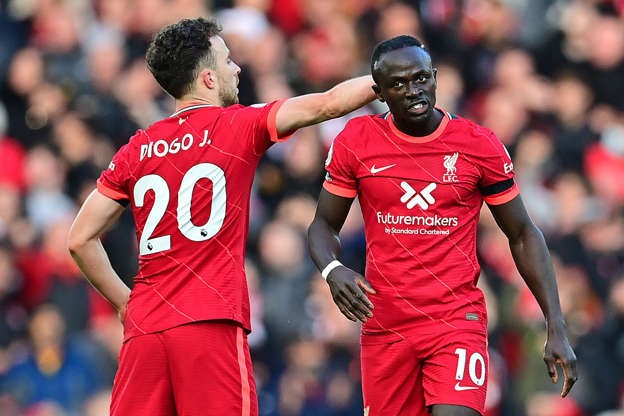 Trent is often the contractor to open free kicks and corners for the team. And, of course, the main targets are giants centre-backs Virgil van Dijk, Joel Matip and Ibrahima Konate,
Alexander-Arnold, who joined the club at the age of six, sat down with The Athletic, to watch his best assists and most memorable goals, explain why taking up a more central position has allowed him to kick on again this season, and a whole lot more.
however, he said neither Mane nor Jota are tall. It was also a target because of the dangerous mid-air ball as well.
When asked when kicking a still ball Aim more at teammates or the empty area in the penalty area. The England international replied: "I would say it's open to more spaces."
"You know who is the target. The two centre-backs are the biggest targets in our team."
"But you still have Diogo and Sadio there, who are extremely dangerous in the air,"
he said. Then you won't be able to play the first ball more often. As you can see Virgil's door in the game against Southampton."